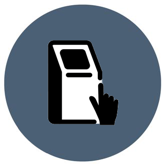 Kiosk Check In
Customers can check in
using a tablet kiosk
Customers can use a simple tablet size kiosk for check in. We have Apple iPad kiosks and POS-X Android kiosks with or without ticket printers.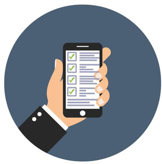 Mobile Check In
Customers can check in
from a cell phone
CQueue is compatible with the My Mobile Check In app.
This allows customers to check in using a cell phone.